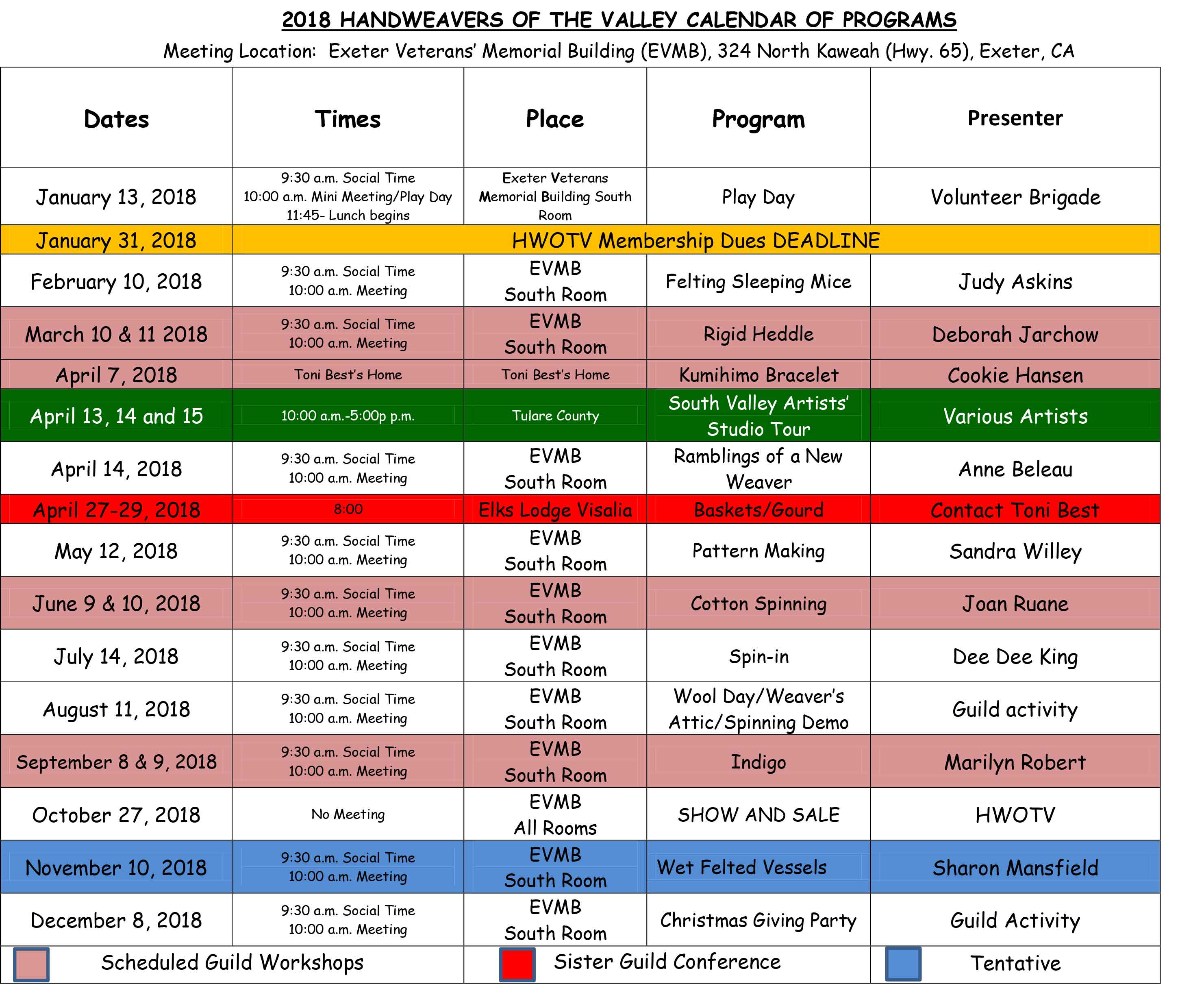 Click on image below to enlarge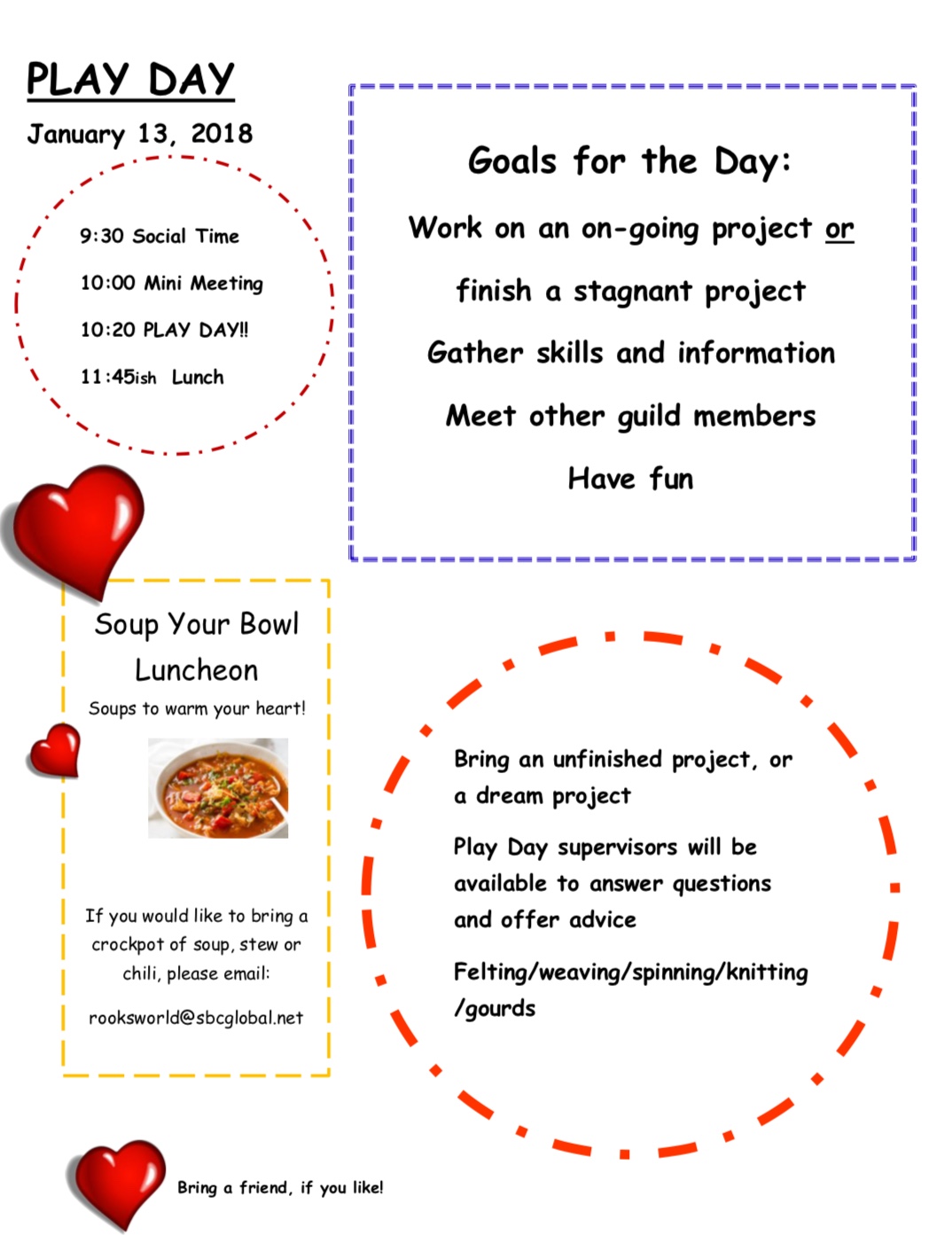 GENERAL MEETING INFORMATION: All meetings are on the 2nd Saturday of each month throughout the year, unless otherwise stated in the newsletter. Programs are open to all. Some programs are followed by workshops that require pre- registration and may include fees for materials.
TIME: Gathering for coffee/tea/visiting 9:30 am, Meeting: 10:00 am; members take turns bringing treats or munchies to go along with the coffee. Check the newsletter to see if the first initial of your last name is up for bringing treats this month!
Check THE ROVING newsletter for information published during the first week of each month. .
WHERE: All meetings are on the 2nd Saturday of the month at the Exeter Veterans' Memorial Building, South Rm.; 324 North Kaweah (Hwy. 65) in Exeter, CA unless otherwise mentioned in the newsletter.
MONTHLY SMALL GROUPS:
Squeekie Wheels – New and experienced hand spinners from around the valley meet at the Exeter Public Library, 230 E. Chestnut Street in Exeter on the 3rd Friday of each month from 9am until 1pm.
Kaweah Konnection meets the second Wednesday in Three Rivers at the Presbyterian Church